In Australia, who gets custody of the children?
There is no such thing as father's rights or mother's rights in parenting arrangements under the Family Law Act. The only right considered by the Family Law Act is the child's rights.
Despite this, you may be asking yourself, how do I get custody of my children?
We have provided a brief summary of what the Court looks for in child custody or better known as parenting cases in our FAQ section. Click here to find out.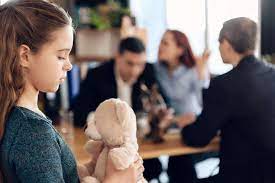 We suggest that you use this link to understand how a court applies the test.
Unless there is reasonable evidence of family violence or child abuse, the Family Law Act requires the Court to presume that each parent has "equal shared parental responsibility" of the child. This means that each parent has equal decision-making power and responsibility for all major decisions for the child.
An order for "equal shared parental responsibility" can be made by consent or by court order.
Once there is an order for equal shared parental responsibility, Court will consider which of the following parenting arrangements is in the best interests of the child:
equal time or 'shared custody' with each parent; or
substantial and significant time with one parent; or
such other time with their parents.
When making this decision, the court will also consider whether it is reasonably practicable for the child to spend such time with each parent.
The court will always consider what is in the best interests of the child as the paramount consideration.
How does the Court determine what is in the child's best interests?
The primary factors the Family Law Act considers to be in the child's best interests are: the benefit to the child of having a meaningful relationship with each parent; and the need to protect the child from being subject to or exposed to harm, neglect, abuse or family violence.
There are a number of secondary considerations, for example, the wishes of the children.
The Court will only deny or limit a parent's time with their child in exceptional circumstances. We discuss this in our blog 'Can a parent keep a child away from the other parent?'
If you have an order to spend time with your child, and the other parent is preventing you from doing so, without a reasonable excuse, then they are breaching court orders. This is a serious matter and there are options available to you to enforce your time with your child.
If you require assistance with your parenting arrangements or want to discuss your options, please contact our Melbourne Family Law expert at Rowan Skinner & Associates Lawyers, LIV Specialist Family Lawyers, to arrange a complimentary no-obligation quotation.