In the recent case heard at the Federal Circuit and Family Court of Australia (Division 1), Justice Gill made orders of six months imprisonment of Ms Trach, a mother who was found guilty of contempt for failing to provide information about location of her missing child.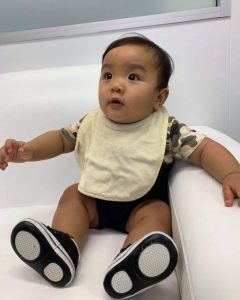 Federal Circuit and Family Court of Australia circulated media release and image of missing child. Click here to read.
Facts:
The whereabouts of Ms Trach's now 19 month old son have been unknown to the police despite a Recovery Order issued by the Court to recover him since May 19 2021.
His maternal grandmother was found to be the person in the appropriate custody of the child and he had been in her care for 8 months before his disappearance.
Ms Trach claimed to have handed the boy to Ms B, a woman she had met at a coffee shop, together with $200 for one night and is now unable to locate his whereabouts. She further asserted that it is best that the baby be inaccessible to the Court.
Ms Trach relied upon an affidavit which acknowledged she had been in contact with two persons, and it is asserted that they are connected to herself and Ms B. Nevertheless, she refused to disclose both their identity and contact details nor the nature of their connection.
A custodial term of one week imposed by Judge Hughes in the Federal Circuit Court, for failing to hand over the child to the grandma, has also not been motivation enough for Ms Trach to comply with the Court Orders.
Outcome:
Justice Gill discussed at [1], how failure to disclose information of the location of her child constituted a 'flagrant challenge to the authority of the Court' before sentencing the mother to 6 month jail. Ms Trach's conduct is described as a matter of grave seriousness at [2], as the consequences are that a 19-month old's location is still unknown to the Court to this date.
Although Justice Gill described Ms Trach as a vulnerable person, being a person with cognitive difficulty, her vulnerability is not significant in diminishing her culpability for the contempt.
Further, Ms Trach's affidavit is also further reflected her lack of remorse, as only fragments of information were provided to the Court.
Enforcement of Court orders are described as a necessity as the community relies on the Court to provide justice and relief.
Therefore, Justice Gill sentenced Ms Trach to six months imprisonment after being found guilty of contempt. At [19] he made a point of advising Ms Trach that the matter does not end here or after she serves her imprisonment. The matter will only end once her son is found.
Please click here to read the full judgement.
If you require assistance with your parenting orders or arrangements or want to discuss your options, please contact our Melbourne Family Law expert at Rowan Skinner & Associates Lawyers, LIV Specialist Family Lawyers, to arrange a no-obligation discussion about your parenting case.