Before you engage a family lawyer, you may be wondering how much does a family lawyer cost?
The answer is, it depends.
It will depend on the level of seniority and experience of the family lawyer and the nature and complexity of your matter.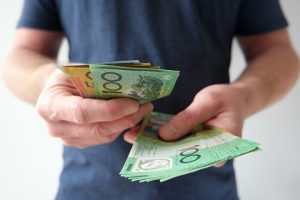 Depending on the level of seniority and experience, a family lawyer will charge between $300 to $600 per hour, plus GST.
If you are seeking advice, as opposed to representation in a matter, it is likely you will be charged the family lawyers' hourly rate.
If you are seeking representation, whether it be in negotiations with your former partner or their lawyer, or in a mediation or in litigation, your family lawyer is legally obliged to enter into a Costs Agreement with you.
A Costs Agreement is a formal agreement between you and your lawyer/law firm. The Costs Agreement is an estimate of the total fees your matter will cost, from start to finish.
For example, if your family lawyer considers litigation as a likely scenario in your case, the Costs Agreement will include the cost for negotiations with the other side, the costs of attending mediation and then the cost to the conclusion of a trial. In most family law cases, the matter settles before trial, and in a high percentage of property cases, at mediation.
Lawyers must only charge costs which are fair and reasonable for the work they have undertaken in the matter. The costs must also be proportionate to the type of work required to be done.
What your family lawyer may estimate your total costs to be is also dependent on the circumstances of your case. If your case is complex and/or there is a high level of conflict between you and your former partner, it is likely that your costs will be higher.
It is not uncommon for parties in complex and high conflict matters to spend tens of thousands to hundreds of thousands of dollars in legal and counsel barrister fees.
However, most parties are pragmatic and focused on the bigger picture, that is the welfare of their children and/or finalising their financial settlement. Under these circumstances, your legal costs are likely to be much less as the matter is likely to settle between negotiations or at mediation.
Choosing the best family lawyer for you, will also help you reduce your costs. We suggest you read our top five tips for helping you choose your family lawyer.
If you need advice in relation to your separation, including mediation, initiating or ongoing litigation, please contact Rowan Skinner & Associates Lawyers to arrange a complimentary 15-minute consultation.